I attended the Initiatives in Art and Culture Gold Conference in April of 2016, and was struck by how singular–and enlightening–the experience was. As a presenter, I had an opportunity to share ideas about social media and responsible sourcing, and as a participant, I heard experts share their thoughts in a relaxed way. Outside of the pressures and demands–and competitive nature–of a trade show, the conference was a refreshing exchange of IDEAS. It's a rather intimate and inclusive gathering of some of the best minds in a variety of industries and culture.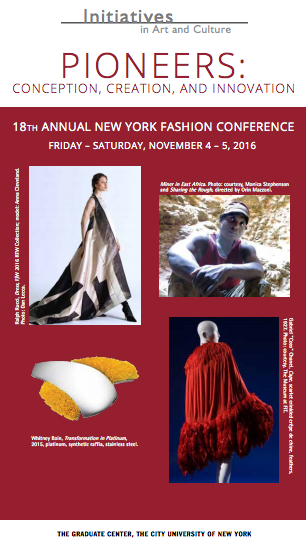 So I highly recommend attending the next conference put on by IAC on November 4th and 5th of 2016: PIONEERS. The conference celebrates "pioneers from all corners of the Fashion and Jewelry worlds. We focus on those with the courage and vision to engage in entirely new ways, to effect change and in the doing, transform society in ways that benefit us all."

I'm incredibly excited that the jewelry documentary,
Sharing the Rough
, will be shown as part of the conference on Friday, November 4th at 6:30pm. This is the first time it has shown in Manhattan, and I'm thrilled that my NYC friends will get to see it!
Both days of the conference are loaded with iconic–and emerging–designers speaking about various topics:
Eileen Fisher
, Carly Cushnie and Michelle Ochs of
Cushnie et Ochs
, A
driano Goldschmied
,
Ralph Rucci
,
Whitney Boin
,
Susan Helmich
,
Jose Hess
and
Mark Schneider
. The conference gives me hope for positive discourse about sometimes emotional subjects, like the provocative topic of lab-created diamonds, which will have a thoughtful panel discussion with various viewpoints represented.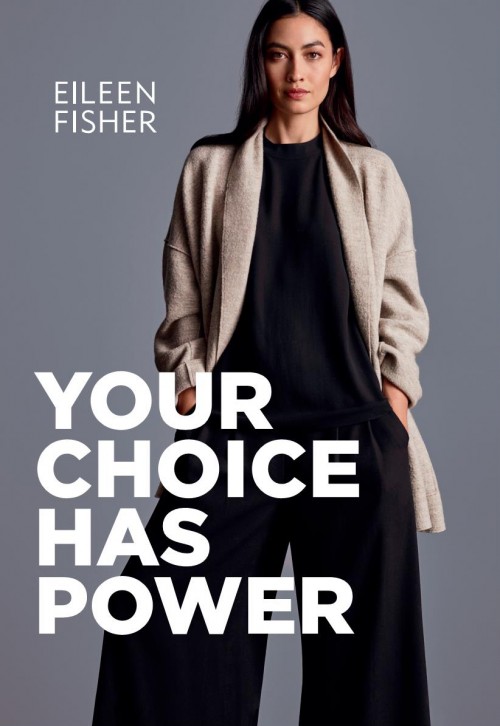 I had a chance to speak to
Lisa Koenigsberg
, President of IAC and the organizer of the Pioneers Conference, about her thoughts and inspiration.
What are you most looking forward to with the Pioneers conference?
"The many ways that we're exploring pioneering, whether we are looking at new approaches to design or fashion, like Cushnie et Ochs, or iconic figures like Ralph Rucci.
"I'm also excited about approaches to pioneering in terms of changing our contemporary climate: Eileen Fisher's impact on climate, and modern alchemy. Or the conversation about diamonds and created diamonds. For some topics, there are no simple answers, but if we don't look at human endeavor, and consider its place in the puzzle, we're denying possibility and narrowing our own horizons.
"With Pioneers in denim, a traditional garment has been transformed in terms of material construct into something entirely new. There is also a theme of sustainability, a confluence of ethical sourcing, and marrying it to aesthetics.
"I'm also extremely happy that we are screening the film, Sharing the Rough, and having a discussion with director Orin Mazzoni and jewelry designer Mark Schneider. Speaking of design and sustainability, there are these two narratives in the film. One is about finding the rough and exploring the source community as the rough is being extracted. Once you have the gem, then there is the narrative of the creative journey of making the jewel. This dual idea of marrying the social concern with the incredible power to transform is what design really is. Design is always taking material and transforming…

"Throughout the two days, there are a number of strands within the larger context:
*Fashion and design and their expressive, iconic figures and trailblazers.
*Social transformation that goes hand in hand with design.
*Changes in perception of things, like the AJDC conversation about platinum. This is what is going on now.
*Also, how is an online experience both transforming luxury and effecting sustainability?
"Mostly, I delight in the process. This is about positive discourse and exchange." –Lisa Koenigsberg, PHD, President of IAC.
This conference is a must for anyone who can be in New York City on Nov 4-5, 2016. There are very few places or opportunities like this to mingle with those at the forefront of design. Click here for a link to purchase tickets, there is a discount for WJA members and Ethical Metalsmiths members, use the code WJA or EM while checking out. Hope that you can attend and join the conversation…

Share Your Thoughts!