So many exciting projects going on for idazzle and ANZA Gems! I just returned to Seattle from the Portland Jewelry Symposium, where I had a great time catching up with old friends, meeting new ones, and participating in some interesting conversations about responsible sourcing in jewelry. I always love connecting to my jewelry community IRL (in real life) and learning something new. Now that I'm home, I can focus on my next adventure: BOSTON!!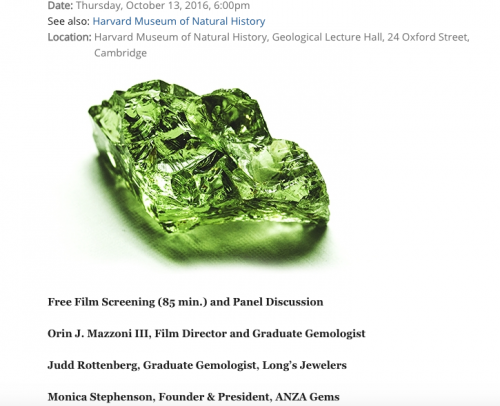 On October 13th, 2016, Sharing the Rough, the jewelry documentary that has spawned discussions and initiatives across the country, will be shown at the Harvard Museum of Natural History! I will be there to speak afterwards about my adventures in responsible gemstone sourcing, along with film director Orin Mazzoni, and Judd Rottenberg of Long's Jewelers. Look for some Instagram posts that day from the Museum and Alchemy 925, a lovely gallery that is co-sponsoring the screening! I am still in awe that I will be speaking at Harvard University…I'd love to see some familiar faces if you are there!
Sharing the Rough: Film Screening and Panel Discussion
Date: Thursday, October 13, 2016, 6:00pm
Location: Harvard Museum of Natural History, Geological Lecture Hall, 24 Oxford Street, Cambridge

The following day, I am thrilled to be spending the day at Quadrum Gallery on Friday, Oct 14th! I am bringing ANZA Gems to Quadrum for the first ever retail appearance of the gems! I have known the director of Quadrum, Sia Maravelias, for a couple of years and in my 20+ years in jewelry, I'm not sure I've ever met someone as passionate about jewelry designers and connecting them to jewelry collectors. I'm so excited to visit the gallery, home to many of the designers I most admire and have probably interviewed, and play with their collections (watch my Instagram feed for fabulous jewels that day)!

Even more thrilling is that
Barbara Heinrich
will be at the gallery as well! She is making a personal appearance at Quadrum Thursday and Friday. Barbara is a talented jewelry designer and a woman I admire, not just for her remarkable jewelry, but also for her industry leadership through the
American Jewelry Design Council
, and other organizations. Her award-winning jewelry is also boundary-breaking.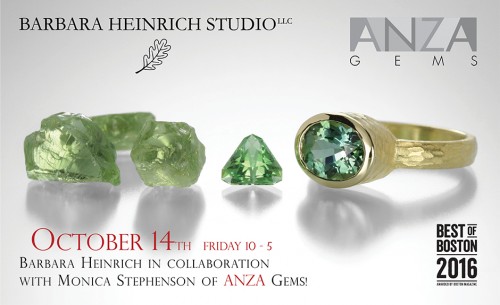 I am so grateful for these opportunities that enable me to connect with wonderful, committed, dedicated people! Please come see me at Sharing the Rough on October 13th, and at Quadrum Gallery on October 14th! And follow along on
Instagram
…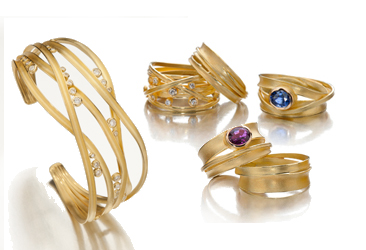 Share Your Thoughts!