I find myself saying "Asante" to people instead of thank you, and, like a narcoleptic, fall asleep mid-sentence after 8pm. I must be home from Africa.
I just returned from my 6th trip–in about 30 months–to Kenya and Tanzania. After so many trips, some things are delightfully familiar, like certain favorite gem dealers and hotel staff, but there were also completely new experiences that captivated. East Africa always has the power to surprise.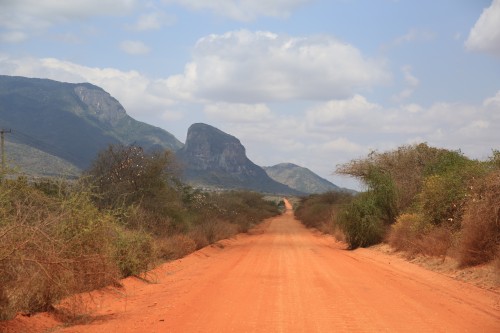 The Gems of East Africa
In the end, it's all about the gems. I'm constantly amazed at the beauty and bounty of what comes out of the ground in Tanzania and Kenya. For ANZA Gems, I looked at garnets and spinel from Mahenge, TZ; Tsavorite and Kenyan Kiwi green garnets from around Voi, KE; iolite and emerald from Menyara, TZ; and sapphires in the most delicious hues from Umba, Tanzania.


Despite their rough state–or perhaps because of it?–the gems have their own character and energy that shine through. I buy carefully, learning location and mine origins, and I'm planning a trip soon to visit the exact mine locations for favorite gemstones. You learn a lot when you visit the dirt that yields these geologic rarities, and learn even more when you meet the miners that bring them up.

Sometimes the gems are people. There are trusted dealers who have my back, and make sure we see the good stuff. There are friends made along the way who inspire me with their tenacity. Living there is different than living in the US. It takes a special sort of courage to not just survive, but smile and celebrate the small successes. We have done plenty of crying with these people, such as
Esther Okeno
, widow of Gichuchu Okeno, her brother
Jose
, and others. But when you laugh together (over barbecued goat), that's when you know you are truly friends.
On every trip to East Africa, the people I travel with challenge me and enrich me. Roger and Ginger Dery of
Spectral Gems
are the common denominator on these trips. Roger organizes these trips for interested people in the industry. He manages to find a balance of careful, detailed preparation, plus a little bit of adventure in each trip. You can plan ad nauseam, but as noted above, Africa can surprise. I also loved having my husband, Dave, with me on this trip, his first to Africa. It was incredible to show him the places I go, the gems I buy, and have him meet the people involved.
The other travelers, dubbed #teamaugust, were a mix of jewelry retailers, designers, faceters and dealers in the gem trade. There were diverse interests and backgrounds, yet the dynamic was nothing short of astonishing. We literally laughed so hard at times we couldn't breathe. We rocked and rolled over jarring roads, shared snacks and hand sanitizer, and bonded over "bush wee wee". We spent so much time in those vehicles through two countries, mine excursions and border crossings, that I joked that our butts resembled the Landcruiser seats by the end of the trip. Tellingly, I witnessed my travel companions quietly slipping funds or pooling resources to help individuals, miners, orphans and the schools we visited there. We were united in our desire to know–and support–the whole, true story of not just the "where" but the "who" behind these gems.
The team, from left to right: Roger Dery of Spectral Gems; Meredith Schlessinger of Byard F. Brogan; Jeff Hampton of State Street Jewelers; Chris Clover of Field's Jewelers; Ginger Dery of Spectral Gems; Dave Stephenson (my better half); me; Esther Okeno; Mardo Kiladjian of Supreme Jewelry; Jose Maboi of Jay Gemstone Company and Bushfire Tours; Dan Lynch; independent jewelry designer, Debra Navarro; and Eric Chopjian of Motif Jewelers. Everyone had different reasons for coming along on this journey. But I think everyone left with a visceral understanding that "responsible jewelry" is not just a catch phrase, but a choice with real people and real consequences.


I love every part of the story of the gems that ultimately become ANZA Gems and jewelry that support East African communities and schools. But the beginning of the gem's journey–the dirt that yields them, the people who find them, the beauty in their raw state–is perhaps the most compelling. Why do we value a few pretty-hued rocks over others? Some might argue that it is arbitrary. But when you go to a source and find them, hold them, and sort them, you get it.
Stay tuned for the next installment: The Gem Mines, *or* Maybe You Shouldn't Go In If You're Claustrophobic…

Share Your Thoughts!