In another installment of my series for JCK Online, you can read about my latest obsession: iconic jewelry designers Audrius Krulis and Patrick Murphy of Murphy Designs.
This is an excerpt, you can get entire article/interview at jckonline.com.
Audrius Krulis
I have the privilege of looking at a LOT of jewelry, much of it designed by talented designers. Once in a while, I encounter someone who is not only a tremendous craftsperson, but has somehow transcended "jewelry as art" to a wearable form—without sacrificing an accessible appeal. Looking at the work of Audrius Krulis, I can see the foundation of his education and work as a sculptor, and his skill at translating that into jewelry: the hand of the artist is so apparent in each piece of his jewelry. Audrius creates dimensional work with gemstones of exceptional character framed by organic frames of fluid metal. One look, and you'll be as intrigued as I am. Be sure to stop by and try on his jewelry…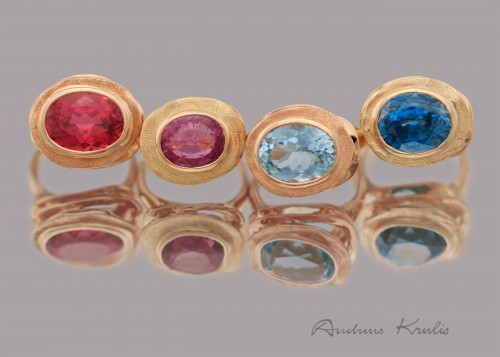 With your origin as a sculptor, what are the challenges of working with precious metals or jewelry as your medium?
In many ways, I see an advantage in working with jewelry. Sculpture has taught me to see the final product from all perspectives: back to front, inside to outside, from 10 feet away or under a microscope. However, the difficulty is that sometimes people have expectations about jewelry, which unfortunately place art second and material first.
True. Speaking of materials, do you have a favorite gemstone or material to work with?
I love stones that have life in their shape and color. Mostly I find this in sapphires, tourmalines, and opals.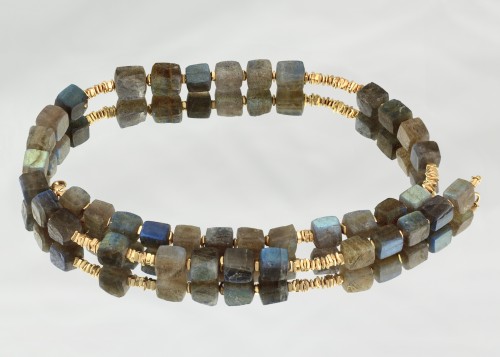 How does your process work? Do you start with a design or do you let the design unfold as you work?
The process is very dynamic as I work from drawing to carving, and back to sketching. It starts with a sketch, but as the work unfolds I already have 10 more ideas that I can't wait to bring to life!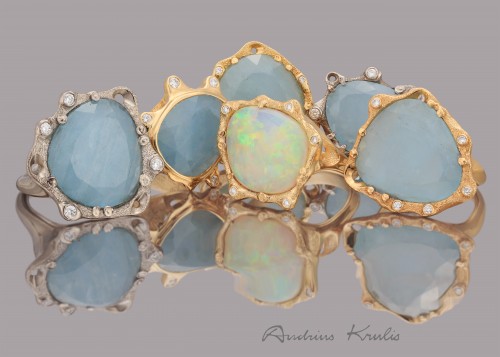 Patrick Murphy
I find that many of the most original jewelry designers are rebels of a sort. When you choose the road less taken as a jewelry designer or maker, there is a renegade personality that goes along with that. Patrick Murphy of Murphy Design fits that description. His eclectic learning style, and a lifelong fascination with nature—the sublime and the surreal—combined to make jewelry an appealing career on acres of farmland in Wisconsin. A number of years later, his pioneering approach makes us look at gemstones and form in a whole new way. But don't worry—he's still a rebel at heart, and will have his new, remarkable pieces at the Design Center at JCK Las Vegas.


Are all of your pieces hand-fabricated? A combination of techniques?
Most of our work is hand-fabricated, though we cast some parts and some rings.
Do your jewelry creations take shape organically on the bench, or do you have a vision before you start?
We generally plan out our pieces before we go to the bench.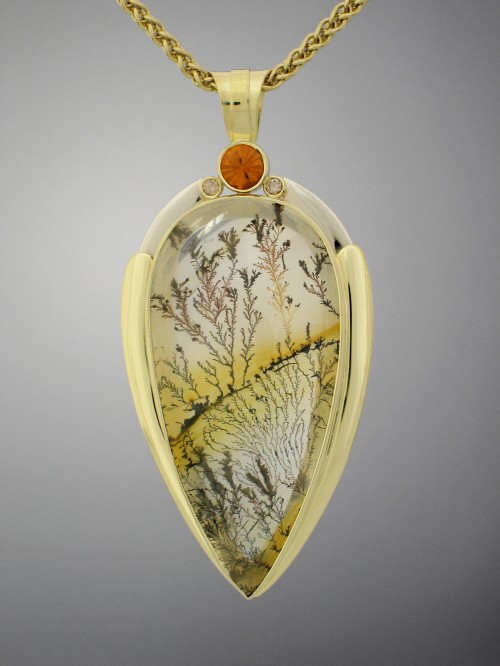 Gemstone first, or sketch/design and then find the gemstone?
Gemstones generally come first.

Think about five years from now: What does the future hold for Patrick Murphy?
I intend to be doing the same thing.
More insights–and beautiful images–for these designers at JCK Insider!
Share Your Thoughts!