It is a good thing it's sunny in Seattle today (yes, that actually happens about 12 days a year), or my post-Tucson funk would be so much worse. After five days of non-stop gem overload in the sunny Sagauro-land of Tucson, it's hard enough to adjust my eyes to the regular world. As my jewelry designer friend Alexis Kletjian said, "the Tucson withdrawal is real."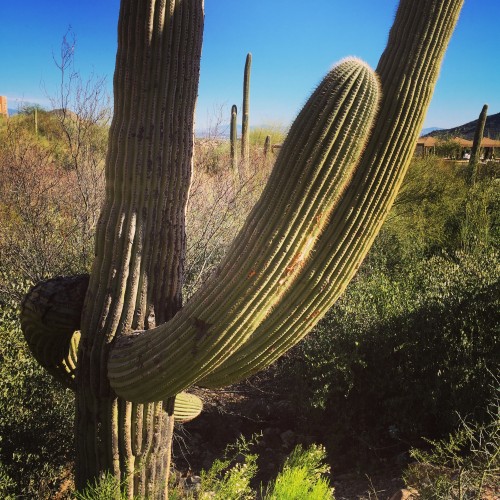 It's not just the gems I miss, but the people. I saw and met too many to name here, but you know who you are, and I loved spending time with you. It was fun, though I'm pretty sure no one did anything to get themselves written up in Barbara Palumbo's Adornmentality blog. We missed you, Barbara (she was in Rio on a photo shoot, so she gets a hall pass…this time).

Back to the gems. It should tell you something that I go straight to
AGTA Gemfair
from the airport, giant suitcase and all. Once there, I was stunned in the first five minutes when I stumbled into
Omi Gems
cases. Spinels, zircons, tsavorites–and their particular passion–alexandrites–pretty much smacked me, dazzling my eyes and causing severe
CISO
(color-induced sensory overload).
I have to go to the AGTA show multiple days so that I can absorb in smaller increments. Then there are the tents and hotel shows, where I wish I could spend more time, and the big-daddy tent: GJX. I ate 2 Kind bars and 1 and a half snack bags of pretzels in 3 days. After a particularly extreme case of hangry Thursday night, where I may or may not have ranted at a poor server at the fourth restaurant closed at 10pm, I vowed to eat better (which meant eating lots of chips and enchiladas). If you've been to Tucson, I think you get it.
If you didn't know better, you would think that there are hundreds of drug deals going down in Tucson. People in sunglasses and backpacks exchanging small baggies at the taco trucks. Heads bent and furtive scrambling to favorite–and secret–gemstone vendors. Dazed clusters of people gathered around particularly trippy specimens.
Overall Colored Gemstone Trends from AGTA
I documented my journey down the rabbit hole pretty well on Instagram. For general trends, I saw purples, from pale zoisites in non-Tanzanite colors, to royal purple rhodolite garnets; and pinks, from sherry zircons to vivid spinels. Blues ruled in every shade from glacier to inky indicolite. In years past, fire opals, spessartite and mandarin garnets commanded significant shelf space. This year, I saw less in the warm gem spectrum: less red, fewer oranges and virtually no yellows. There were a few paler gems embracing Pantone's pastel Serenity and Rose Quartz, but mostly I saw vivid, saturated color.

Scintillating Spinel
Purple. Pink. Hot, hot pink. Spinel reigned supreme at many of the gem dealers or designers I visited at AGTA. The industry is having a love affair with the whole color spectrum of this gem, particularly Mahenge from Tanzania and Burmese, and I'm all in. The gem has life, depth, and matchless color. It's definitely one to watch in the coming months.
File Feb 10, 8 47 25 AM

Blue Gems Ruled
Looking back at my Instagram, if a gem wasn't spinel, it was blue. Paraiba tourmaline is at the apex, and glowed and beckoned from many sources. Blue Zircon, Indicolite, Aquamarine, Paraiba. Yes, I said Paraiba twice: it was that noticeable.

Zircon Zingers
This versatile gem, with its doubly refractive fire and dispersion, is finally getting the recognition it deserves. I saw vivid blues, sherry pinks, and even colorless that puts diamond to shame. Zircons displayed some of the most beautiful faceting I witnessed at the shows. I can't wait to watch what jewelry designers do with this brilliant gem.

Embrace the Rainbow
Overall, the AGTA Gemfair this year celebrated the diversity of nature. Yes, there were gorgeous rubies, sapphires and emeralds. But the story of colored gemstones is so much bigger than that. It makes me happy to see such variety and beauty there, because I know that this spectacular array will inspire jewelry designers and make its way soon into jewelry that dazzles. #liveincolor!

Share Your Thoughts!