I just returned from the VicenzaOro jewelry trade show in Italy. On our last day at the show, our American press contingency received a text at dinner that our jewelry industry champion Cindy Edelstein—and dear friend to some of us at the table—had passed away that morning in New York.
Shock ensued. Inconceivable.
My friend Jennifer Heebner and I were staying an extra day in Venice after the show. Jen and Cindy were very good friends. It was a quiet, subdued day. It turns out that getting lost in Venice was like therapy, with its muffled quiet and reflective beauty. That city has seen its share of sorrow.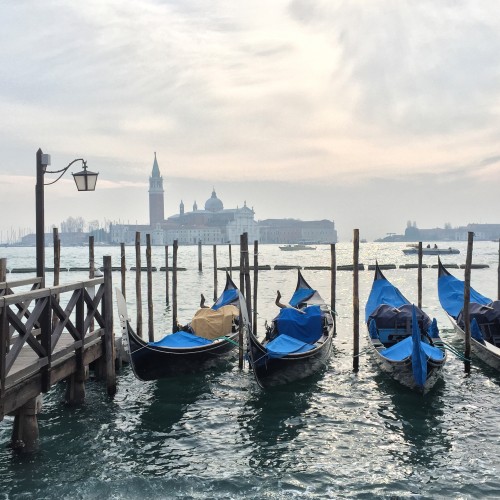 There are so many gaping holes left behind. Cindy was involved with every trade show in some capacity, many magazines, she nurtured new talent, supported established designers. She pretty much ran jewelry organization boards and committees. Cindy was somehow everywhere, all the time. Judging from the time stamp on her emails, I'm pretty sure she never slept.
Reading Facebook this week, I was truck by all the stories of how Cindy was often the first person to greet or recognize a new talent, whether that was a jewelry designer or a writer.
I remembered my own first experience meeting Cindy. I was at Couture for the first time as a blogger, back in 2011. I was at Todd Reed's, and she recognized me as she walked past, going out of her way to talk to me in the salon. She knew all about me: I think she'd read many of my posts. And she was like, "Girrrrl, how do you make money?" She always cut to the chase, that Cindy.
Cindy was the one to call me to tell me I'd been nominated for the WJA Awards for Excellence in Media. She told me that she asked for my name to call—she wanted to be the one to deliver the news. I felt chosen. I mourn that no one will get to feel that special again.

Since my relationship with Cindy began on social media, it's there that I feel her loss most keenly. No matter how much everyone else liked an image or a post, I lived for HER likes, shares and comments. To say she was a prolific poster herself on social media is an understatement. She always got locked out of Twitter while live-tweeting Red Carpet awards shows. Cindy would be dark for a while, then "I'm baaaaccckkk, bitches!! What snark did I miss?"
I can't tell you how many times I have laughed and sobbed at the same time this week. She was funny. And life can be absurd and tragically short. Don't put off saying "I love you." Or "I admire what you're doing."
Yesterday I got an email from a local Seattle designer asking to get together. She's young, and just starting her business. I'm going to take that meeting. #WWCD: What Would Cindy Do (thanks Adornmentality)? The real way to keep Cindy alive is to extend that hand at a trade show when you see someone new and hesitating in the periphery. Take that meeting or phone call. Nurture that talent. Periscope that trade show! This industry is more alive, and infinitely better because she made it that way. Thanks, Cindy. We love you. #memoriesofcindy
Note: Cindy was an incredible mom to her daughter, Remy (she said we'd have to talk as my own girls approached their teen years. I'm pissed that I'll never get to have that discussion). There is a YouCaring fund set up to make sure Remy's education is taken care of, you can donate here: https://www.youcaring.com/remy-sasha-stankus.
Share Your Thoughts!