I think it's no surprise that I love Paris. If you follow my Instagram, you likely saw a recent lovefest stream of artfully cropped images of architecture, art, parks, and, of course, wine. Just looking at Paris feeds my aesthetic side. When I found out that an ex-pat American offers jewelry-centric tours of the City of Light, I had to meld Paris plus jewelry.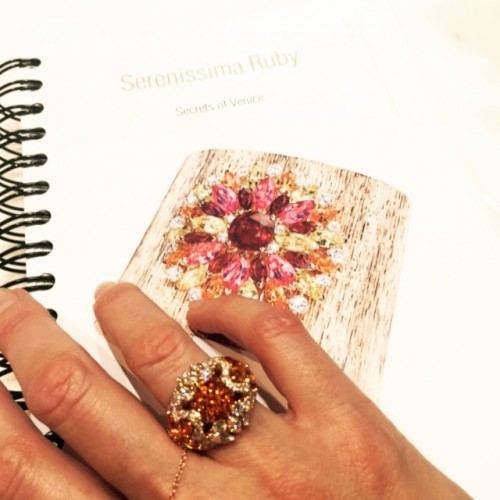 I found Alexis Vourvoulis AKA Bijoux_Society where I find most important things these days: social media. I stumbled upon her Instagram on account of our shared connections. Alexis, transplanted from California to Paris, lives an enviable life, and has created an interesting amalgam of tourism, history, and shopping centered around my other favorite thing: jewelry (besides travel, besides Paris, besides family, besides wine). She will craft tours of jewelry-ogling based on your interests and background. Want a spin through mind-blowing antique jewelry from France's illustrious past? Want to actually open those intimidating doors to venerable brands like Cartier or Boucheron on Rue de la Paix? Want someone who can help you sort through vintage paste jewelry for that one-in-a-million find at Marché aux Puces? Want to buy an engagement ring in the most romantic of cities? Alexis can craft an experience exactly to your desire.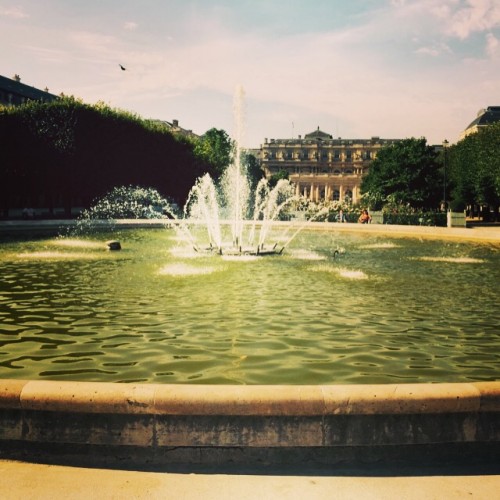 Our day started at the charming Cafe Kitsune at Palais Royal. We could have spent the day just talking jewelry, as only die-hard jewelry geeks can. Palais Royal wasn't just a pretty place to meet: as we strolled under the arcade, Alexis told me about the history of the Palais as the birthplace of jewelry in Paris. It was a hotspot for the aristocracy a couple of centuries ago, and the courtesans who frequented there were often given lavish gifts of jewelry–the only property women were allowed to own outright by themselves.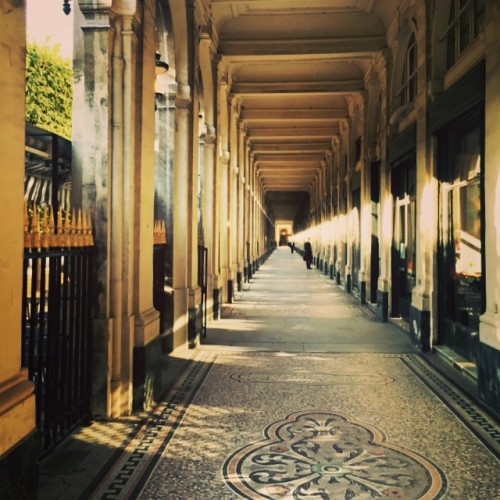 Our next stop was the Musée des Arts Décoratifs, which houses some 1200 pieces of incredible historical jewelry in two rooms. Even though the rooms are dark, the displays dusty (please, could someone give me the keys to the displays for a couple of hours? I would totally FIX this), and captions woefully lacking, I was captivated for literally hours. Some of the spell was cast by the jewelry itself, by the likes of René Jules Lalique, Vever, Gilles Jonemann and many more. And some of the enchantment was with the stories told by Alexis. Like Scheherazade, her tales drew me in, and kept me wanting more.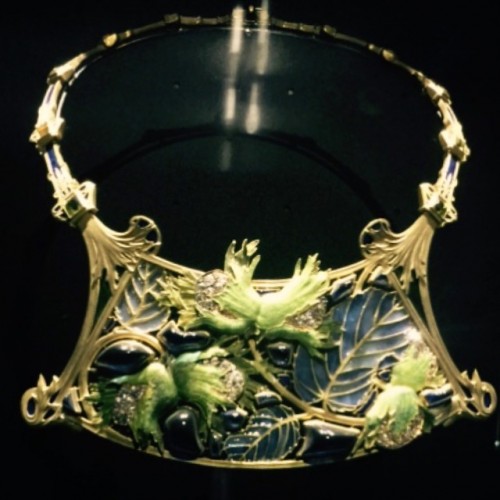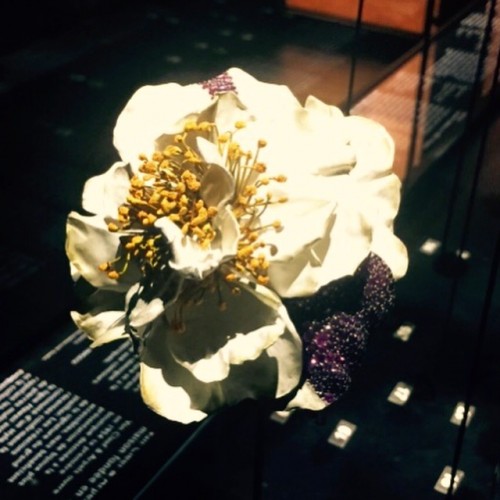 We emerged, blinking in the sudden daylight after the cool dusk of the Musée, for lunch in the courtyard. There's something quite magical about gazing at the Louvre, I.M. Pei's pyramid, the Tuileries, and the Eiffel Tower in the distance as we grazed on salade nicoise and tartare.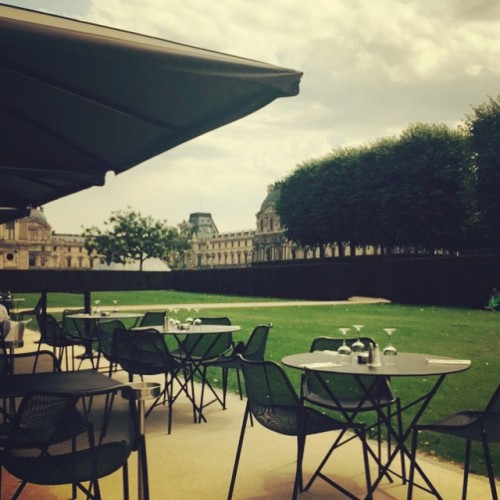 From there, we promenaded (only appropriate word, really) to Place Vendôme, and made our rounds past windows. Buccellati. Chanel. Van Cleef and Arpels. When we eventually made our way to Rue de la Paix, the Piaget windows were SO compelling, we just had to go in. The interior, recently opened and extremely gorgeous, was warm with gold and shiny with glass. But of course, the true sparkle came from the cases. Aurelie Coutand could not have been more gracious, and insisted we try on a remarkable cuff (of course, we were SO unwilling!) from the new Secrets and Lights collection. One word: FEATHERS. I get to see a lot of jewelry, but this was memorable. I was so impressed by the warmth and generosity of the staff, and the jewelry was heartbreakingly exquisite.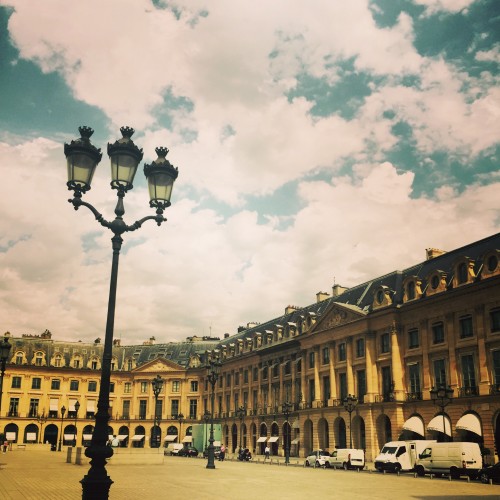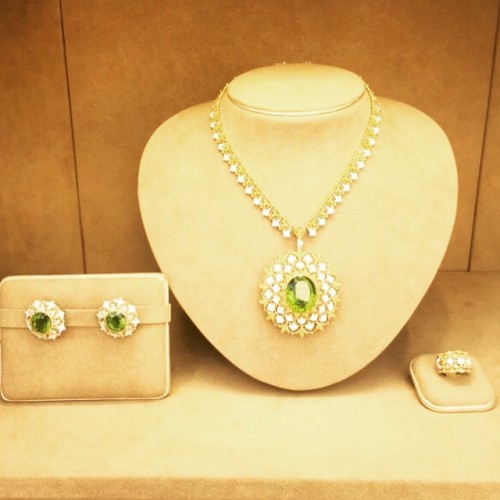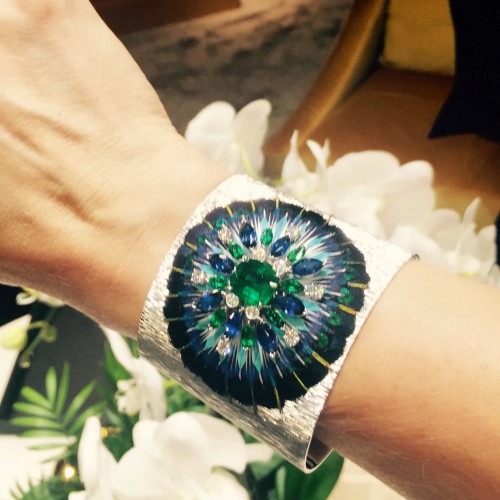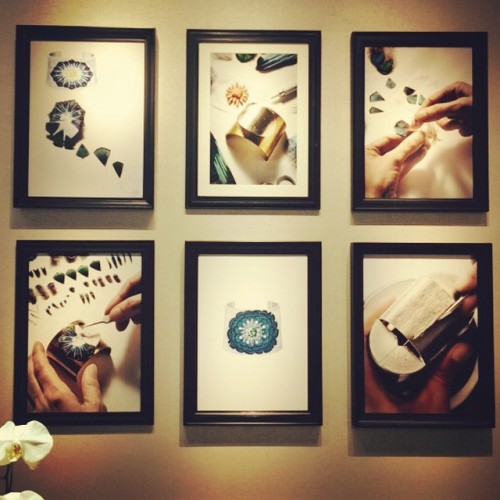 After steadying our pulses, Alexis and I made one more stop. Those august glass doors to Cartier? Yep, we opened them and walked in, past the lovely staff, and up the magnificent staircase to the front office. As in the office of Cartier muse and creative director Jeanne Toussaint herself. Complete with photos, sketches of her enduring Panther design, and a fainting couch that likely has seen its share of swooning. Of celebration. Of art.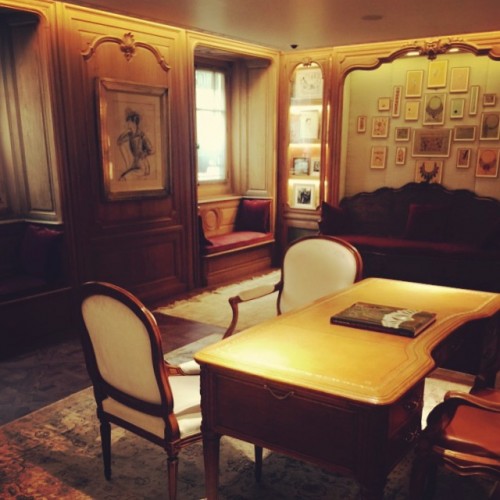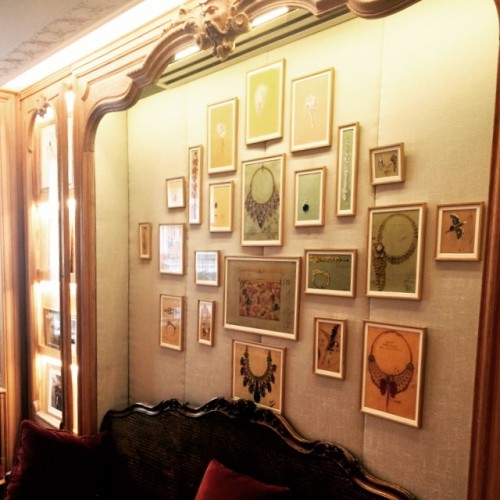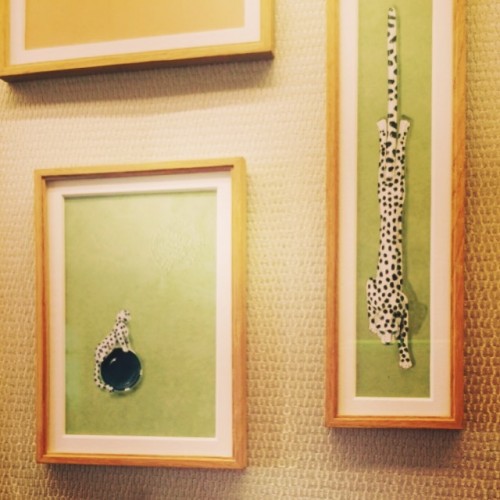 All along the way, Alexis offered little nuggets of fascinating facts, many of them about jewelry and its important role of telling the story of WOMEN. I was struck by how well jewelry tells our story, from jewelry as symbols of wealth, power and status to jewelry that we now purchase for ourselves. Unlike the clothing from several centuries ago, jewelry survives with all its sparkle and verve. Kind of like us.
Thank you Alexis, for the tour. And for the stories. If you're interested in contacting Alexis for a jewelry tour, see her page here.

Share Your Thoughts!