One of my favorite jewelry designers to see at the Couture Show is Wendy Yue. It might be the colors, layers, fantastic forms, each piece more intriguing than the last that draws me. Oh, and the really great cookies this year.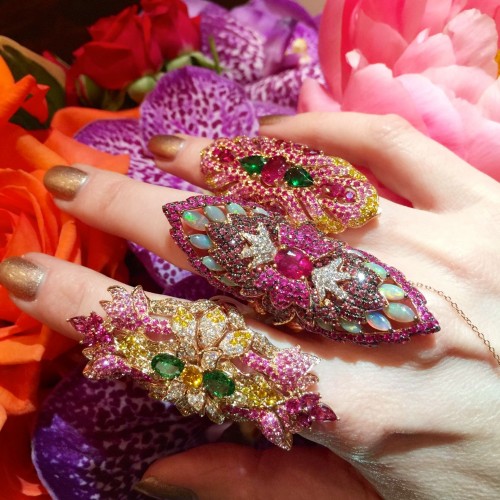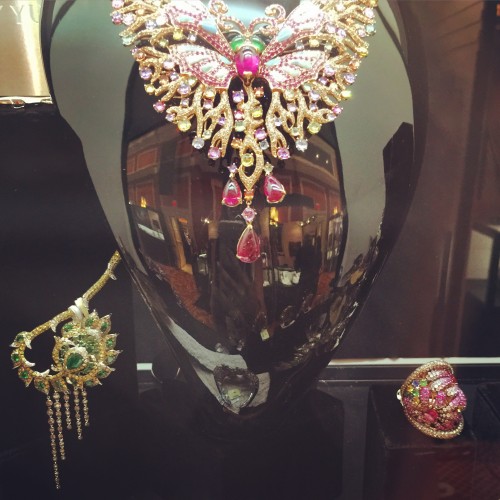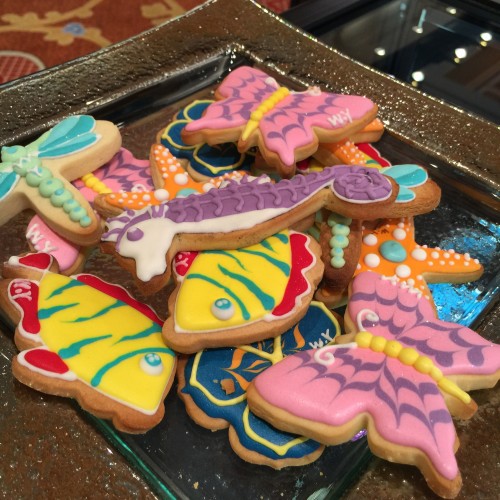 It's a little like entering Wendy's dream world when you approach her salon. I get lost in that world for a while (although it should be noted that Wendy once confessed to me about recurring dreams about snakes…maybe not THAT dream). This year, Wendy's designs departed from more familiar flora and fauna, and delved into pure fantasy and abstract archetypes.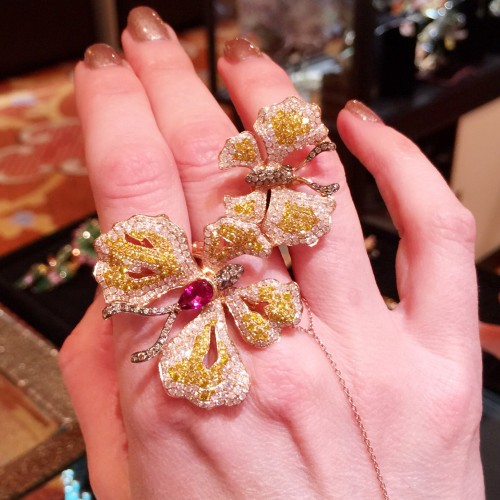 There were lots of long, narrow silhouettes, with her knack for form and color breathing new life into those shapes. Some designs were quite classic, but utilizing color as only Wendy can do. There were many sapphires, in saturated hues of pink and yellow, with the relief of white. Unexpected rose gold became the foundation for yellow and white diamonds, giving them depth and richness.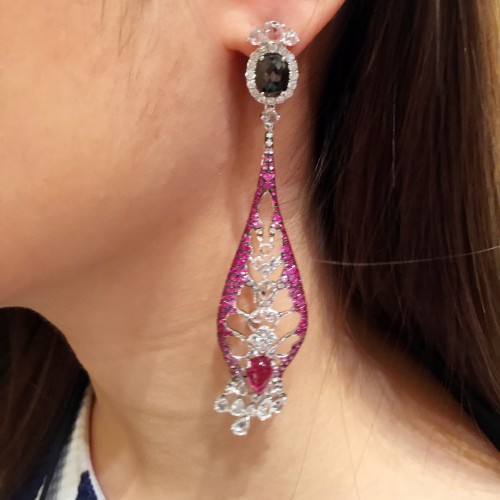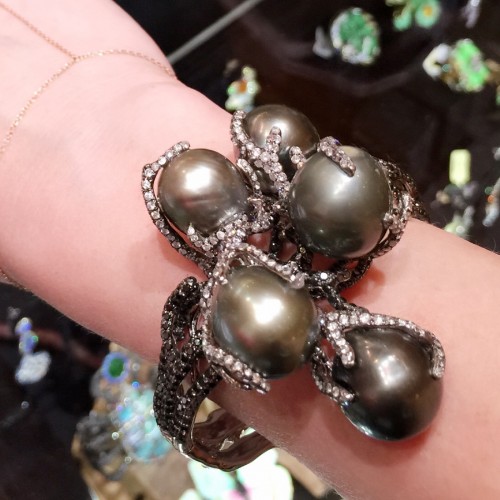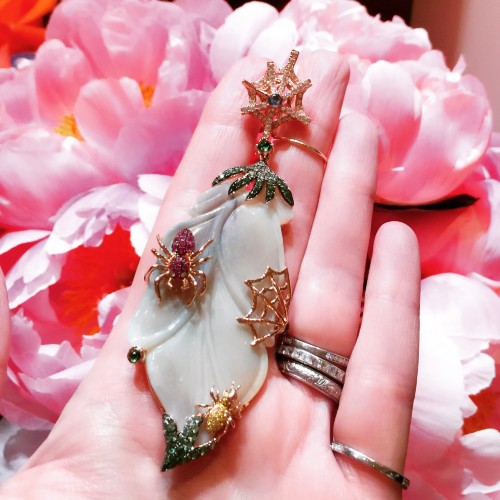 My favorite gems this year were probably the deep, dark tourmalines. They were mysterious–almost dangerous–in their tone-on-tone layers. The jewelry in this collection suggests the sea, sometimes literally in the design, but more in the enigmatic azure, indigo and jade colors of the gems.


While Wendy has collections built around themes, like Botanique Blossom and Forbidden Forest, her new designs resist pure classification. It's about your own interpretation: a memory or experience suggested but not defined. Keep dreaming, Wendy Yue…
Share Your Thoughts!