At the recent Luxury by JCK show in Las Vegas (*please note that some of my travel expenses were covered by JCK, but there was no expectation for endorsement or coverage, my discoveries are purely my own), I was so happy to stumble in to the Luxe Intelligence booth. Actually, "booth" does not do the space justice: it was a spectacularly curated collection of talent in one luxurious salon.


My favorite thing about jewelry trade shows (besides the people, of course) is the discovery process. I always come away with new friends, designers that I never would have known about if I hadn't been able to meet and see their jewelry in person. It is very different to experience jewelry that you try on, versus just looking at images. I would compare it to the visceral buzz I get from a museum, getting very close to the artwork I admire most, or a live music concert.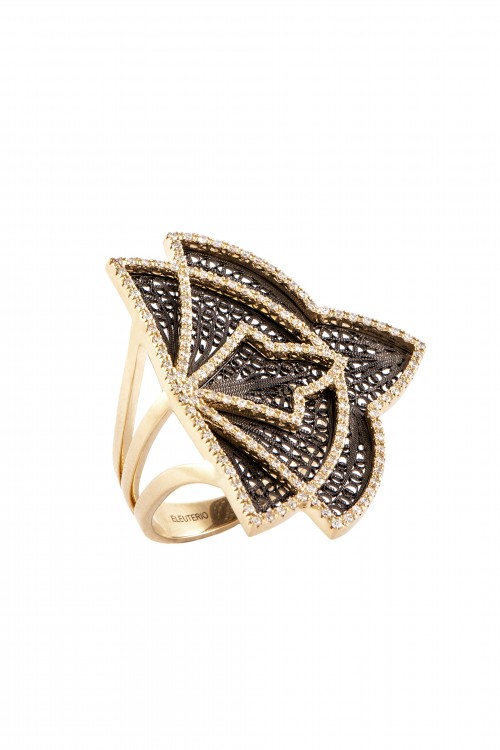 As I strolled through the Luxe Intelligence booth salon, searching for champagne, if you must know the truth, the spun-gold magic of Eleuterio stopped me in my tracks. Delicate traceries of gold, some blackened into intriguing relief, form the basis of jewelry designs that were very modern in form. I absolutely loved the juxtaposition of this old world art of filigree with designs that reflect a truly contemporary style.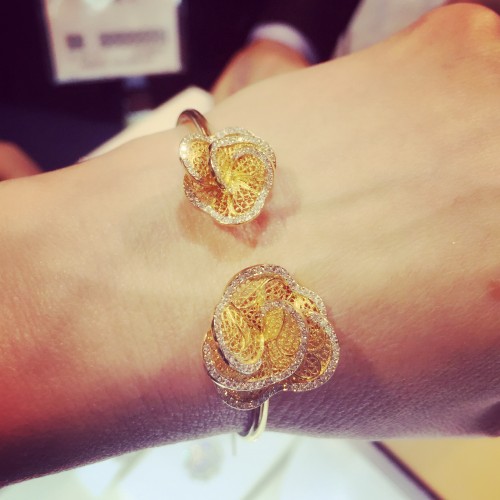 I spoke to Luis Antunes, Eleuterio's CEO, who also happens to be the grandson of the founder. It can be a challenging to embrace the future while still holding on to heritage, but Luis spoke with pride of the family's commitment to preserving this ancient art form. Started in 1925, this company became renowned for being the best of the best in the high craft of Portuguese filigree. As the third generation, Luis and his sister, Rosa Antunes, are taking the company into a new era where tradition and present exist. Beautifully.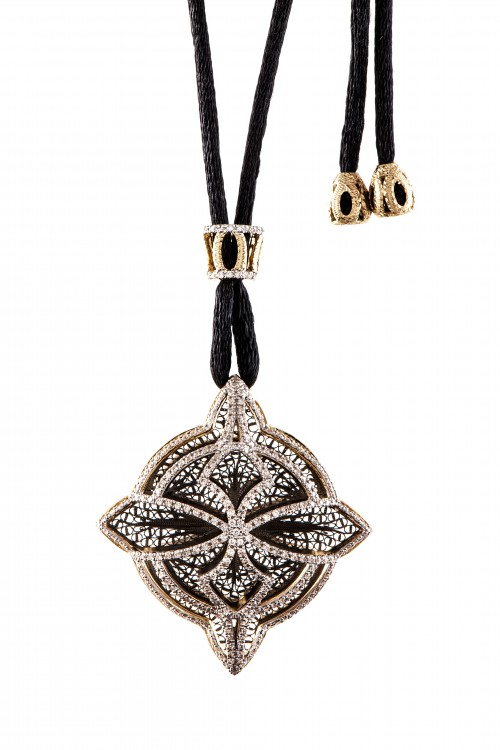 There is a transparency to the designs I found mesmerizing, a mosaic of negative space that lets light or skin show through. The intricate patterns woven in metal start as tiny wires–I highly recommend watching this video of the process. There are traditional patterns they use, but the frames and forms the patterns occupy are anything but conventional. With a number of collections, the earrings, rings, pendants, even gracefully-executed cuff bracelets, completely dazzle with their originality. With Luis and Rosa at the helm, I can't wait to see what this company creates!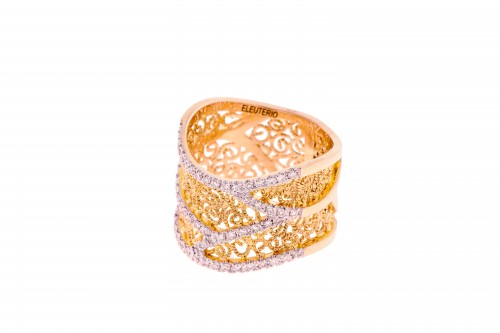 Share Your Thoughts!