Las Vegas Jewelry Week. The phrase that strikes awe (first- or even second-timers), abject anxiety (designers frantically finishing collections) or high-voltage excitement in the hearts of jewelry industry people. It's now less that 2 weeks from opening day for both the Couture Show and the JCK Show.
Me? I'm in the excitement camp. I can't wait to see my friends, as you may know from previous posts. And there's something else to look forward to: JCK Talks. On Thursday the 28th, before JCK opens officially, there is a day of enrichment for industry people. Kind of like a series of TED Talks for jewelry, this year features a pretty compelling line up. And I'm not just saying that because I'm one of the speakers.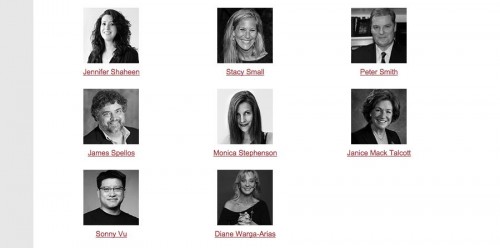 At 2:30pm on Thursday the 28th, there will be five jewelry bloggers sharing their stories and collective knowledge: myself, the hilarious and daring Barbara Palumbo of Adornmentality, Gemologist superstar Danielle Miele of Gem Gossip, and international high jewelry expert Katerina Perez. I'd call it a panel, but we're actually calling it a non-panel panel (thanks, Barbara!). Since we're not a "panel", we WON'T be moderated by the incomparable Diane Warga-Arias, a blogger herself at Jewelry Advocatein addition to other talents and jewelry pursuits. Think of this as a social media extravaganza, with plenty of personal anecdotes and a side of humor. You just *might* pick up some tips from us, but we're mostly sharing and having fun.
Some of us tell stories through words, some through gorgeous images–or both–but we all give voice to jewelry in a distinctive way. I'm proud to know these exceptional women. Come say hi!
Thursday, May 28th
2:30 pm – 3:15 pm
The Power of Blogging
Tradewinds E/F, Pool Level
Host-Blogger: Diane Warga-Arias
Bloggers Monica Stephenson; Danielle Miele; Barbara Palumbo; Katerina Perez
For the full JCK Talks schedule that day, click here.
Share Your Thoughts!