Writing today's #idazzledesires made me a little emotional. Even in the spirit of jewelry that gives back or does good in some way, this company is exceptional. This is as personal as jewelry can get, with a singular body part forever immortalized in precious metal. And it helps people emotionally and physically get through diagnosis and treatment of breast cancer.

Kathleen Domick, the founder of
Touchstone Jewelry
, is a breast cancer survivor. Kathleen–a jewelry designer for twenty years–first thought of molding people's fingerprints in metal when she was undergoing chemotherapy for Stage 3 breast cancer. She first cast the fingerprints of friends going through treatment for their family and friends to wear as a reminder that they were not alone on their journey. Now nine years after her diagnosis and a mom of two young children, the jewelry she creates helps other people going through treatment. Fifty percent of profits go towards services or treatments that may not be covered by insurance, like acupuncture, massage or even transportation to medical appointments.
The beautifully organic fingerprints are cast in silver or gold, and then artfully incorporated into
jewelry
as a pendant, ring, cuff links, bracelet or key chain. It captures the essence of someone, a moment in time, and serves as a tangible reminder that you wear close to you in your daily life.
So what is Kathleen's desire or wish this holiday season? "I hope to really savor this down time with my family."
I hope you get your wish, Kathleen! With a purchase of Touchstone Jewelry, you are literally Touching Lives. To find out how it works, click here. Visit their website at www.touchstonejewelry.org to read more or contact them. I highly recommend reading Kathleen's bio here.
What do YOU desire? Share it on Twitter, Instagram or Facebook with the hashtag #idazzledesires and I'll feature it here and on social media…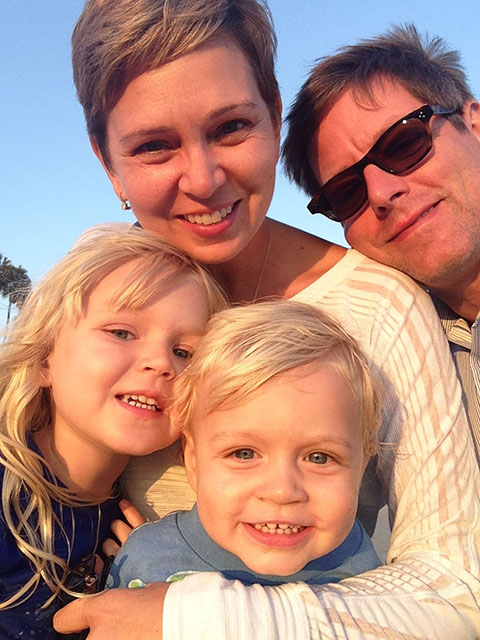 Share Your Thoughts!