Anabel Higgins began making jewelry while recovering from breast cancer. Her jewelry originally featured vintage sporting medals from Britain, and has evolved into a fully-realized collection incorporating vintage jewelry with 18kt gold and fine silver. This bracelet, embracing vintage charms with a thoroughly modern chain, is my #idazzledesires selection.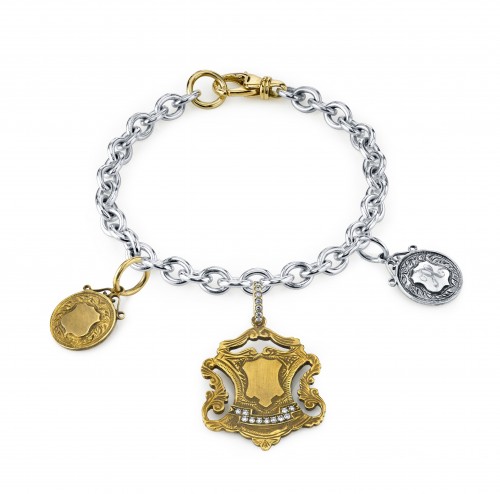 The charms can be personalized with initials and dates. Jewelry should be meaningful and these well-made pieces of history live on with your own particular stamp. The best part is that a portion of the proceeds from sales are donated directly to charities that are related to breast cancer research, diagnosis and treatment. You can find this bracelet and other exceptional jewelry gifts on the Anabel Higgins website here, and I recommend following her blog here.
What is Anabel's wish this holiday season? "A room filled to the rafters with freshly picked garden roses wafting a heavenly scent. Magical."
Yes, magical. Here's hoping that Anabel gets her wish, and that you get yours! What do YOU desire? Share it on Twitter, Instagram or Facebook with the hashtag #idazzledesires and I'll feature it here and on social media…

Share Your Thoughts!