I am so thrilled to announce my FIRST EVER GUEST POST for idazzle.com! I can't think of a better inaugural post than this account from Rachel Dery. Rachel is the daughter of very special people in the industry, Ginger and Roger Dery, gem cutter, dealer, and philanthropist. This was Rachel's first trip to Africa, after hearing about her father's adventures over nineteen trips to this continent. I loved getting to know her, and I think you'll enjoy this vignette from our Sharing the Rough* visit to the Maasai Primary School.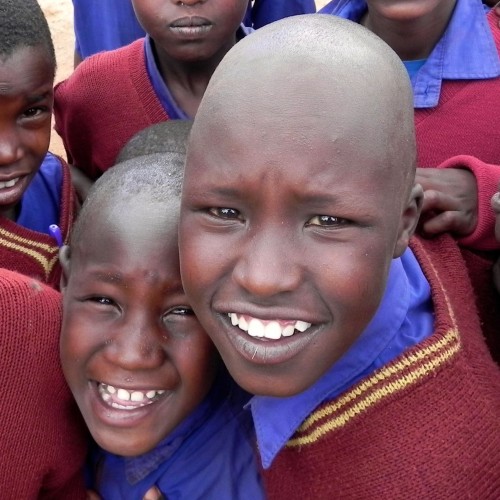 The Magic of a Picture by Rachel Dery
Hands raised to cover their mouths and eyes crinkling, giggles bubble out of the ten school children clustered around me. I snap my camera as they jostle to be within its range. Quiet, calm, and reserved, the curiosities of this phenomenon we call a "picture" seem the only thing capable of breaking down their stoic facade. I snap my camera again as they push each other aside to stake their place in front of the lens. I turn the camera around to show them the view screen, their eyes wide as they peer at the curious contraption with their beautiful dark faces filling the screen.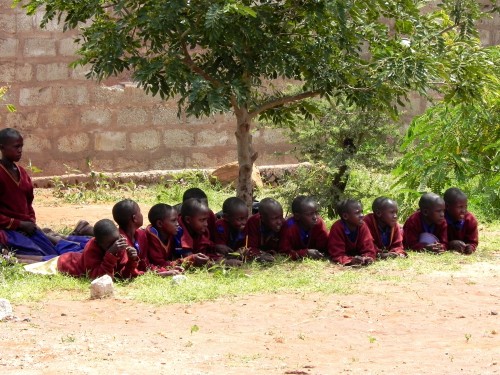 I snap the camera again as I feel a tug on my pants. A shy little boy in a tattered blue shirt stares up at me. Click. I show him his picture. A shy smile graces his tiny face as he turns to hide once again in the crowd of children gathered. The sounds of the children surrounding me, now doubled, call me back to my job as photographer. They stare; I snap picture after picture. I press playback and turn the camera around; little fingers point excitedly at the screen as they stretch their necks, yearning for a peek at the camera screen. Click. Giggles break out as they push each other aside for a chance to see, if only for a split second, their own face looking back at themselves. One child points to another and back at the camera, giggling to spot the face of a friend on the magical contraption I hold in my hands. Click and turn. Smiles and giggles. The process repeats again and again. It seems I found the key to their joy.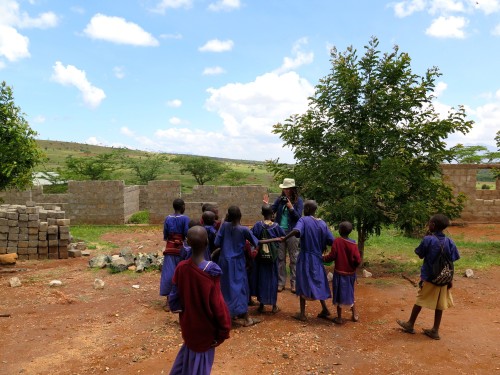 I hear a subtle "sssss" behind me. I turn to see four girls, age eight or nine, standing apart. They motion to themselves for me to take a picture. I snap the camera in a hurry as the ever-growing sea of faces floods in the direction of the pointed camera. Suddenly I'm turning in a circle, around and around, as twos, threes, and fours break off, "sssss" at me, and motion for a picture. I snap the magical button. They herd around me, clustering close, as soon as I lower the camera. Smiles of satisfaction appear for a split second on their faces before their stoic facades slide back in place.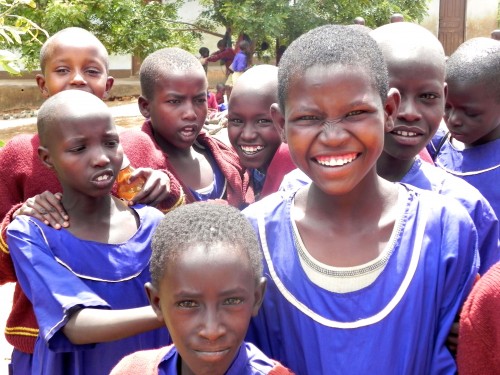 Little fingers point at the camera while the hands of older children hold them back, grasping them away from touching the curious black contraption, reminding them of the polite behavior expected of them. Losing only a touch of their reserve in their ever-growing excitement, it is a glimpse of their own face on the camera screen that brings the sweetness of a rare smile to their face.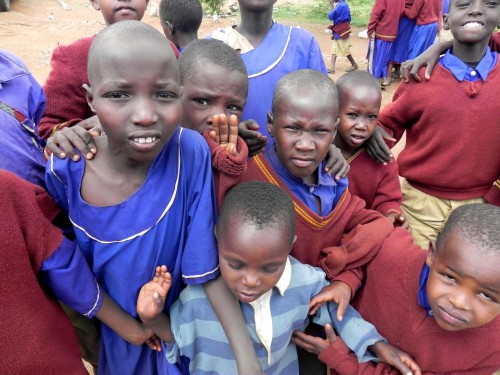 "Picture," "picture" the children call to me, having learned the word for the "snap and turn" system we had created. I wondered how the children would respond to video. I change my camera settings and begin counting English numbers. Soon the children are counting faster than me and I fall silent, letting them go on without me, urging them on each time they stop until we reach forty. Their reaction to watching and hearing themselves can only be described as "fascination." While pictures brought contagious joy, the movement on the screen caused the most intense concentration.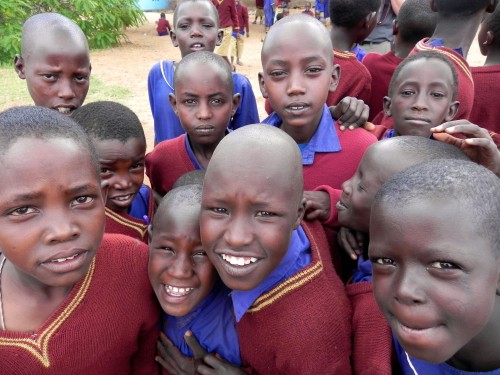 The four hundred and forty Maasai children attend this school in Northern Tanzania are too many for the space and available resources and must attend in two groups, one in the morning and one in the afternoon. The students learn in only two buildings, furnished with rugged wooden benches and tables, or under the shade of the trees in schoolyard. They hang their drawstring school bags on closely cropped branches jutting out from the tree trunks. The students study from barely legible chalk markings on a much-used blackboard. They proudly wear their threadbare uniforms: navy shirts and dresses with burgundy sweaters. I found a beautiful contrast in the drastic difference between the depravity we, first world citizens, see in their pictures on the camera screen, and the beauty they find so quickly, so easily, so naturally. In a mere picture, they find the joy most humans spend their whole lives in search of. In our mundane, they discovered joy; in our taken-for-granted, they discovered magic.
*Sharing the Rough is an important jewelry documentary that chronicles the journey of a gemstone from the mine in East Africa to a piece of finished jewelry-as-art. You can find out more at their website www.sharingtherough.com, and in the spirit of sharing, make a donation to the film that will also benefit the people of Tanzania and Kenya here.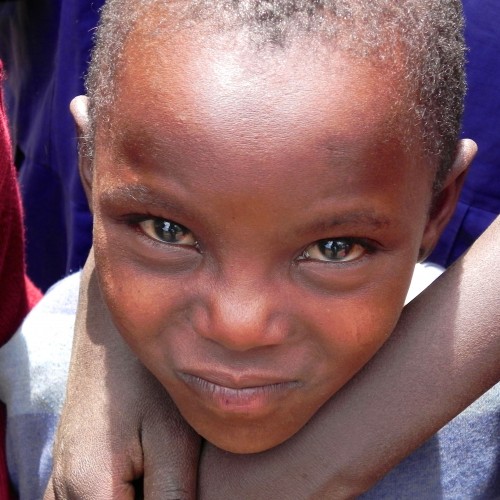 Share Your Thoughts!