On Wednesday, July 11th, Fragments Jewelry in SoHo is hosting a wonderful event. If I were in NYC right now, I would DEFINITELY go. Beth Bernstein, Senior Editor of Instore and Indesign jewelry industry magazines, has written a book debuting this month, "My Charmed Life: Rocky Romances, Family Connections and Searching For A Band of Gold". Fragments is celebrating the publication of a book devoted to jewelry and its power of emotion with a book signing and reading, complete with champagne, sweets, treats, jewelry makeovers by Beth herself, and an amazing raffle of a custom-designed diamond pendant by Vibes.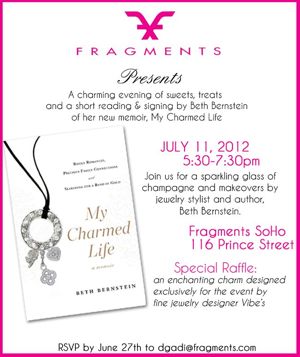 Beth's book chronicles important events in her life that are represented by jewelry: important family connections through inherited pieces, "going steady" rings from first boyfriends, and significant jewelry purchased for herself without waiting for it as a gift from a significant other. Jewelry is deeply personal and can poignantly embody chapters in our lives, as Beth illustrates with wit and emotion in "My Charmed Life".
The event at Fragments runs from 5:30 to 7:30pm on July 11th, at 116 Prince Street in SoHo. RSVP to Danielle Gadi if you can attend, click through to Fragment's Facebook page here and let her know.
What could be better? Celebrate women, friendship, and relationships, all amid sparking champagne and gorgeous jewels!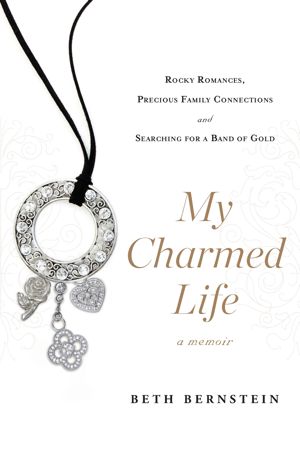 Share Your Thoughts!