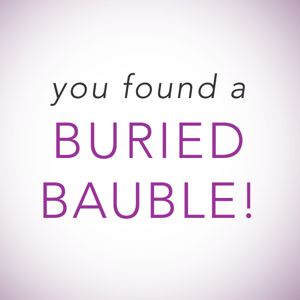 My favorite site for fashion jewelry, BaubleBar, has an amazing promotion going on for the holidays: 20 days of Buried Baubles–where one item on the site is secretly marked down to just $10–December 1st through the 20th! For today, I have hand-picked the best piece of jewelry to be marked down to the amazing price of $10. The catch? You will need to go on a high-tech treasure hunt to find the item to purchase, using the clue below. The results are worth it: total satisfaction of wearing (or giving?) the best buy of jewelry you'll ever make!
How It Works
1. One item on the site is secretly marked down to $10. Think you've spotted it? Click in, and you will see a "Congratulations" message if you're right.
2. Scroll down and click the Buried Bauble icon (pictured above) at the bottom of your screen to scoop one up for only $10.
3. Buried Baubles are limited to one per customer, and are not eligible for the $10 Off Welcome Coupon.
The Clue
The SKY is the limit, with these earrings that will CUSHION you in style!
Get your Buried Bauble before they sell out!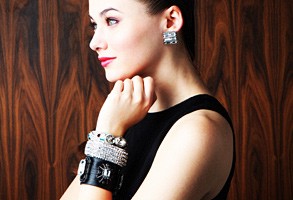 Share Your Thoughts!